Project Highlights
District-scale land package covering 25,269 ha
Focused on significant gold exploration opportunities across the project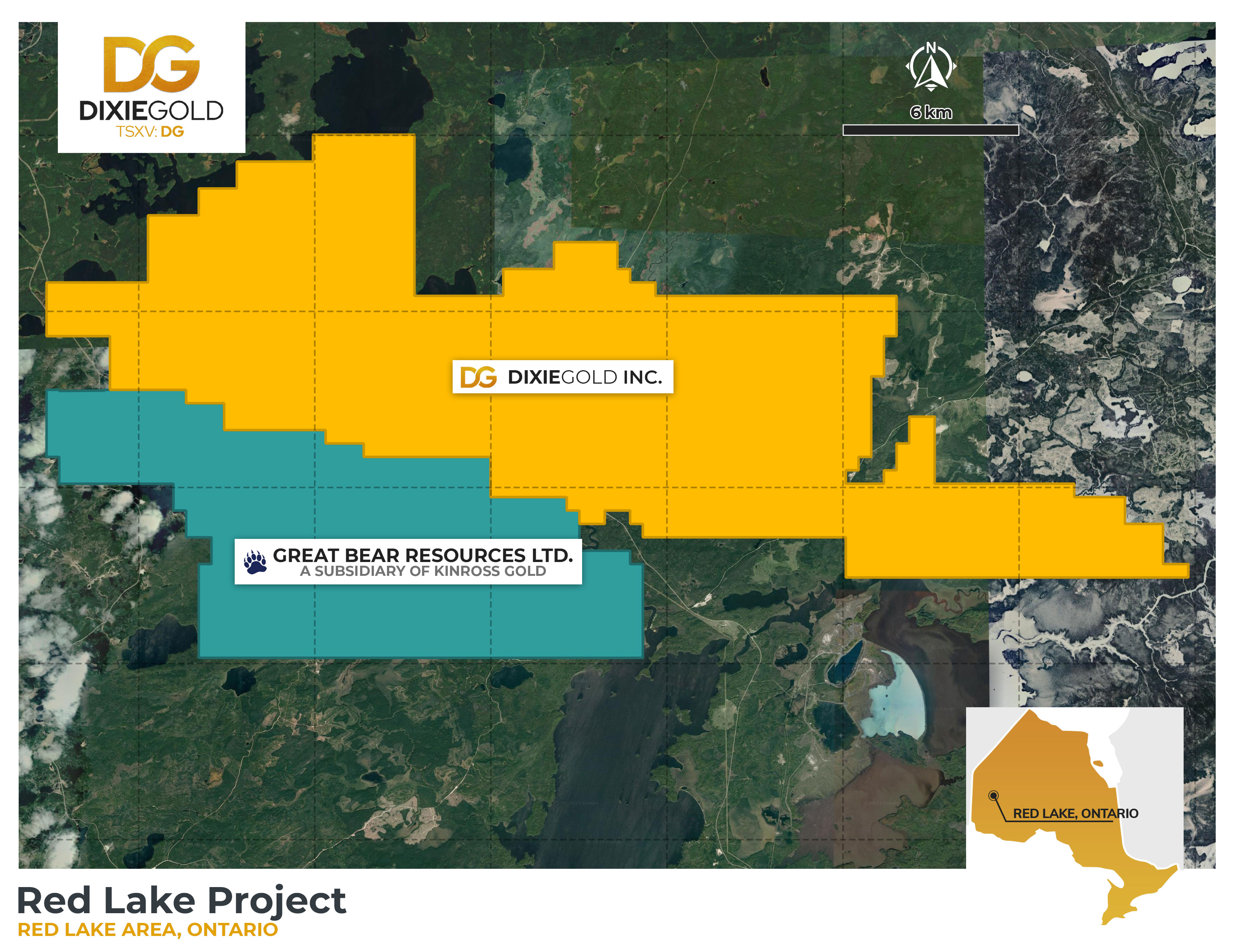 Project Overview
The Red Lake Project represents a district-scale exploration opportunity near Red Lake, Ontario which is approx. 25,269 ha (62,441 acres) in size and covers 1,241 mining claims. The company is focused on gold exploration at its Red Lake Project, which is located in a region experiencing significant new gold discoveries.
Dixie Gold District
The Dixie Gold District is an emerging exploration camp with contiguous property holders having had recent exploration success involving both gold and base metal exploration. To this point, Dixie Gold's new project is immediately adjacent to projects being advanced by Great Bear Resources Ltd. and BTU Metals Corp., situated northeast and east thereof respectively.
Never Miss An Update
Subscribe to our mailing list to receive news releases and other materials related to Dixie Gold Inc.