Project Highlights
Big Bird Lithium Pegmatite - 1,280 m strike length, 1.24% Li2O over 34.3 m
Curlew Lithium Pegmatite - 400 m strike length, 1.72% over 14.87 m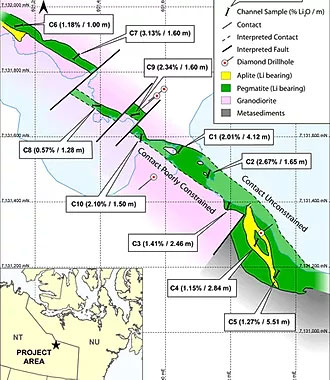 Project Overview
The Phoenix Project was acquired by Clean Commodities Corp. from North Arrow Minerals Inc. and consists of seven (7) mineral claims covering 5,629 ha, located in the Northwest Territories. The project is approximately 70km southeast of the producing Diavik Diamond Mine and are less than 60 km from existing winter road infrastructure. The Phoenix Project hosts the Big Bird and Curley lithium-rich pegmatite deposits.
Project Geology
Big Bird Lithium Pegmatite
The Big Bird pegmatite has been mapped over a 1,280m strike length with observable outcrop widths ranging from 8m to greater than 80m. Past drilling at the Big Bird pegmatite returned 1.24% Li2O over 34.3m.
Curlew Lithium Pegmatite
The Curlew pegmatite has been mapped over a strike length of 400m with widths up to 20m. Past drilling at the Curlew pegmatite returned 1.72% Li2O over 14.87m.
The significant lithium grades and widths returned from limited drilling of the Big Bird and Curlew pegmatites highlights the potential for the Phoenix claims to also host further large lithium-rich spodumene pegmatites.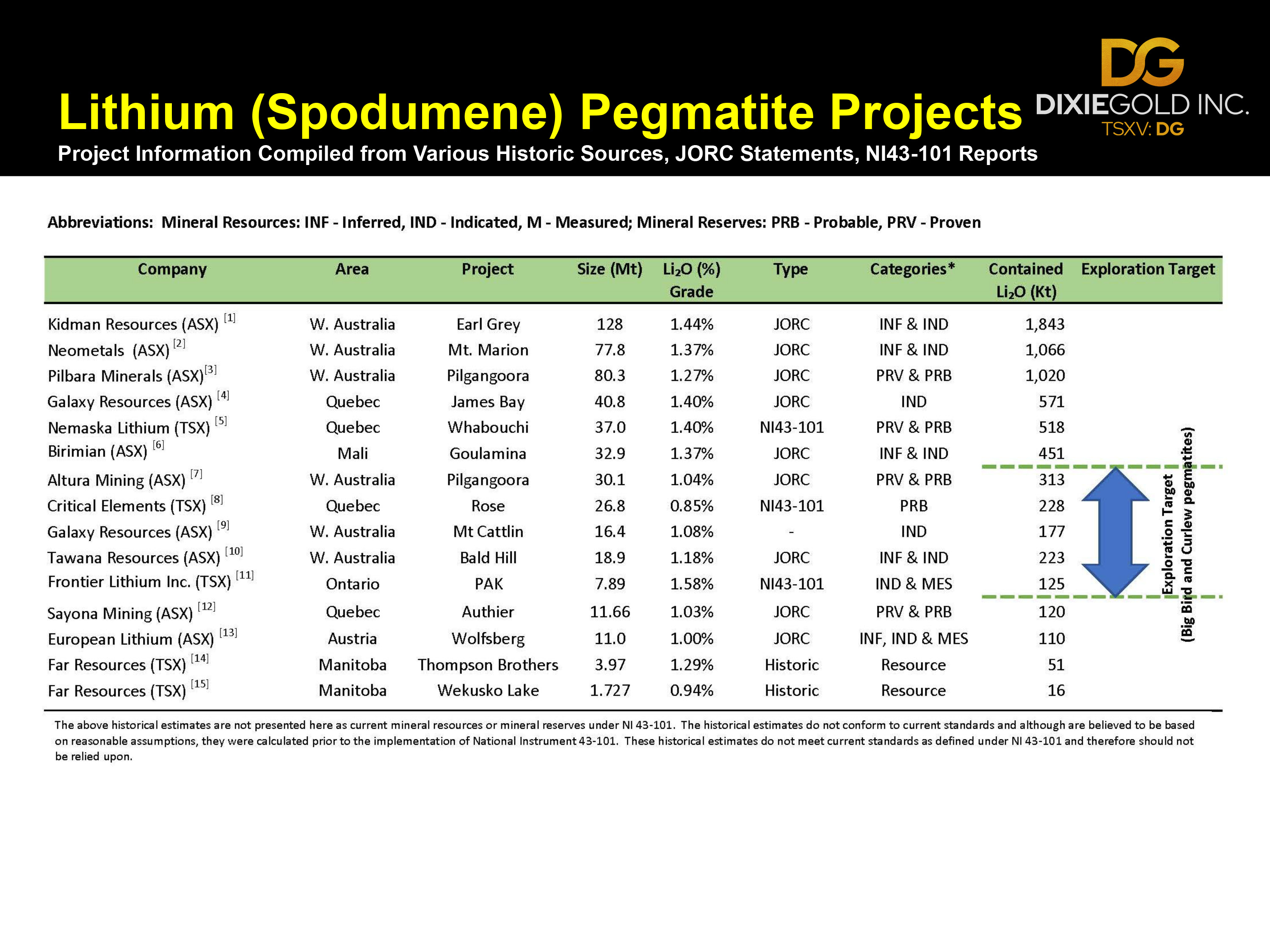 Never Miss An Update
Subscribe to our mailing list to receive news releases and other materials related to Dixie Gold Inc.